Ozone Education
The Truth About Ozone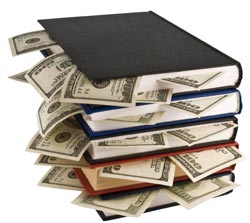 There are over 250,000 vended, on-premise, commercial and institutional laundry facilities in the United States today. These can be free-standing laundry plants, located in hospitals, nursing homes, health clubs, correctional facilities, resorts, etc... These locations are using, in total, tens of billions of gallons of water and massive amounts of energy each year.
In recent years ozone laundry technology has proven itself to be an effective tool in helping to reduce water usage and energy consumption while also reducing wash and dry times, ensuring the absence of microorganisms, and improving the quality and useful life of laundered products. There are economic advantages to an ozone system as well as microbiological and environmental benefits. This section of the Aquawing website is designed to give the reader full access to the truth about ozone laundry.
The increasing popularity of ozone laundering has increased the need for reliable sources of information. The need for such a source is apparent by the flood of misunderstandings and untruths that are in the market. Other manufacturers use scare tactics and fabricate in order to lead consumers away from the obvious choice of the Aquawing system. We do not use scare tactics. We use facts.
Please contact us with any questions that may not be answered here or for any more information.
More information
Click any of the links below to learn more about Ozone.
Aquawing Ozone Injection Systems
(AWOIS, LLC)
45 Priscilla Lane | Auburn, NH 03032