Benefits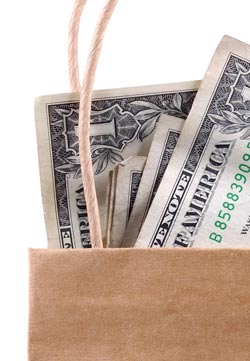 AWOIS clients realize incredible benefits from the Aquawing ozone laundry system, including water, gas, hot water and chemical savings; extended linen life; a quick return on investment; a patent-pending variable ozone system; and improved laundry productivity, among many others. They also gain from Aquawing's years of research and development, market-best technology and industry-leading services and support!
A Laundry List of Perks!
Support: An industry-leading knowledge base is consistently available for all questions, concerns and on-site visits.
Free Trial Period: Allows clients to see real results and enjoy savings before committing to the system.
Free Estimated Saving Analysis: Aquawing provides an in depth analysis of how much will be saved prior to installation.
Standard Room Sensor: Monitors levels of ozone in the air within the laundry facility. This sensor shuts down all ozone equipment if OSHA recommended levels are approached. All laundry equipment remains fully functional.
System surpasses all OSHA safety standards: Tested by an independent organization and approved to meet and surpass all OSHA safety standards.
No special electric or plumbing hookups: While many other systems require elaborate plumbing and/or extensive electrical needs, the Aquawing system requires none.
No Downtime: The Aquawing system can be completely installed without disrupting the laundry room.
The only system with clinical validation to kill over 99.999% of the Super bugs MRSA, C. diff, Aspergillus niger and many more.
Also kills E.Coli, HIV and hepatitis
Patented Variable Ozone Injection: Delivering custom amounts of ozone to each wash depending on the soil levels in the linen and temperature of the water.
Patented Aquawing Injection System: Revolutionary Interfusor injection system that is governmentally patented.
Small footprint: 25" by 22" results in ease of placement (wall mounting available where space is limited)
Free Laundry Analysis

Aquawing will perform a free laundry analysis of your site and a savings proforma will be created showing the fast payback of the Aquawing ozone system. learn more

Validated Ozone Disinfection

Don't believe everything you see. The Aquawing system is the only ozone system clinically validated to disinfect & kill the superbugs MRSA (Staph), C.diff and aspergillus niger. learn more
More information
Click any of the links below to learn more about the benefits of AWOIS and Ozone.
Aquawing Ozone Injection Systems
(AWOIS, LLC)
45 Priscilla Lane | Auburn, NH 03032